Go to https://my.khoury.northeastern.edu/account/apply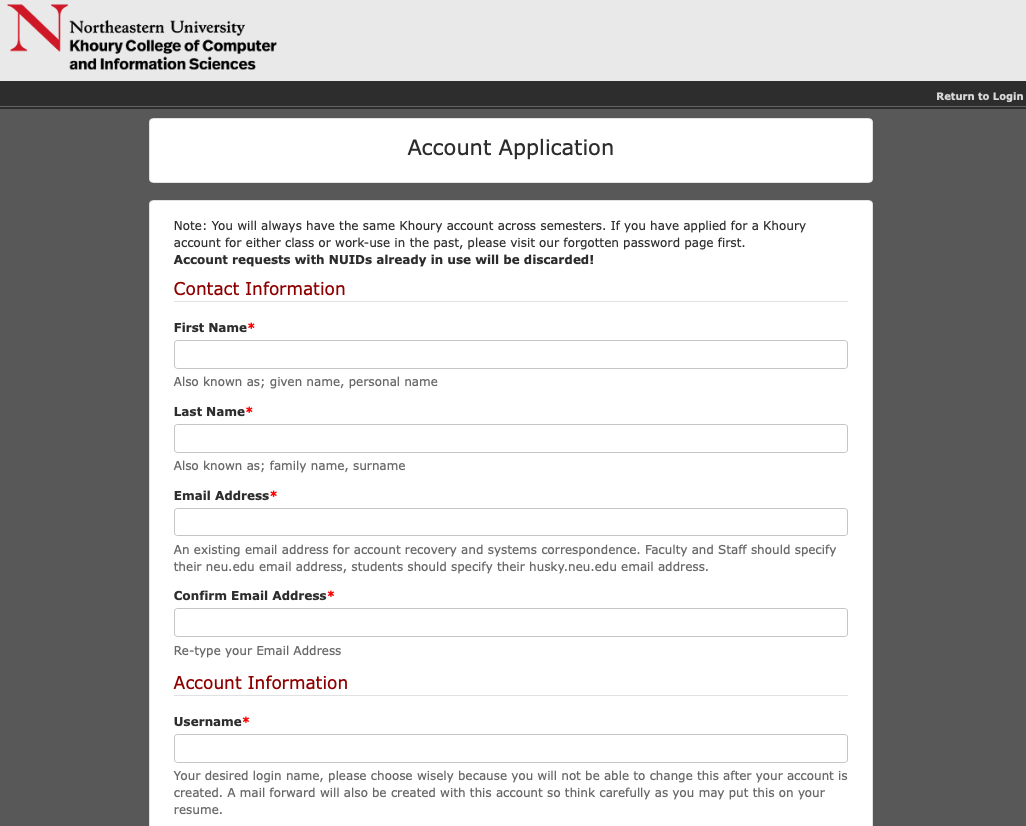 Fill in your first name, last name, your Husky (@husky.neu.edu) email address, and desired username.
Note that you will not be able to change your username once the account is created.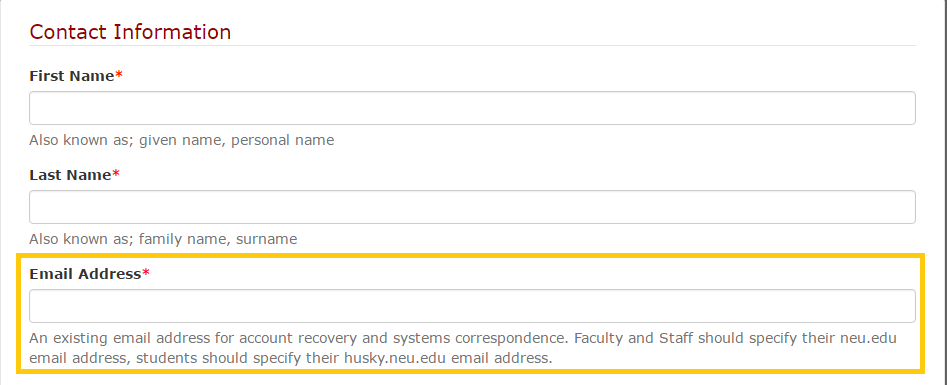 Fill in your valid, 9-digit NUID (This can be found at https://my.northeastern.edu/ after logging in)

You will also have to agree to our Acceptable Use Policy.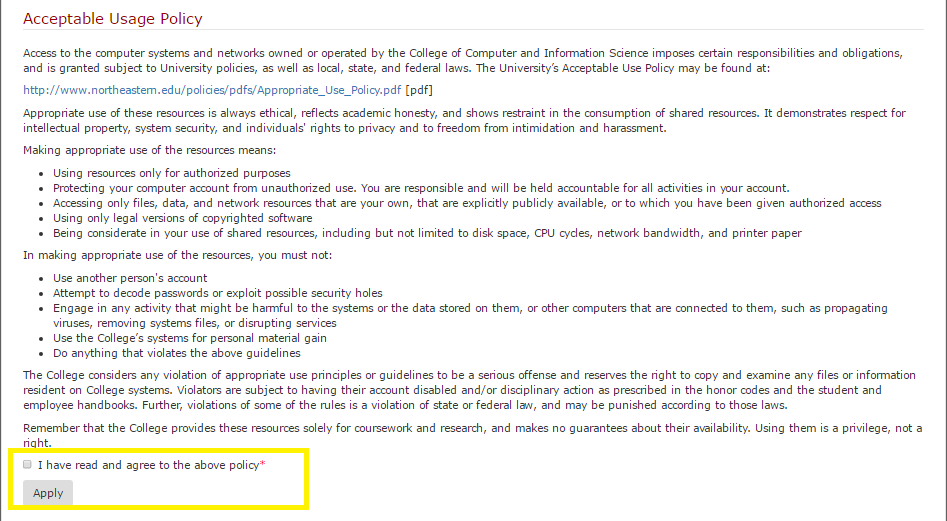 After clicking 'Apply' and submitting the form with valid information, you should receive an email with a link to verify ownership of the email address, followed by a link to set your password.
The account will be automatically approved and activated based on enrollment data from the registrar. If you are currently enrolled in class, the account will automatically be created if the given NUID and Husky email are matching and valid. If the account is not automatically created, the requested username/account will be held in a pending status for one week. If it is not activated by the enrollment data feed in that time, the account will be discarded and you will have to apply for the account again.
NOTE: We generally receive the necessary data from the registrar within a few days of a term beginning, so if you are a new student we likely will not have this data until shortly before classes begin and you may need to reapply at the start of the term.
If the password reset link directs to a page that cannot be found, it has likely timed out. You can generate a new email to reset your password by following the directions here.
It may be worth trying a different browser if you continue to experience issues with the password reset link.
Please contact khoury-systems@northeastern.edu if you have any questions or concerns.